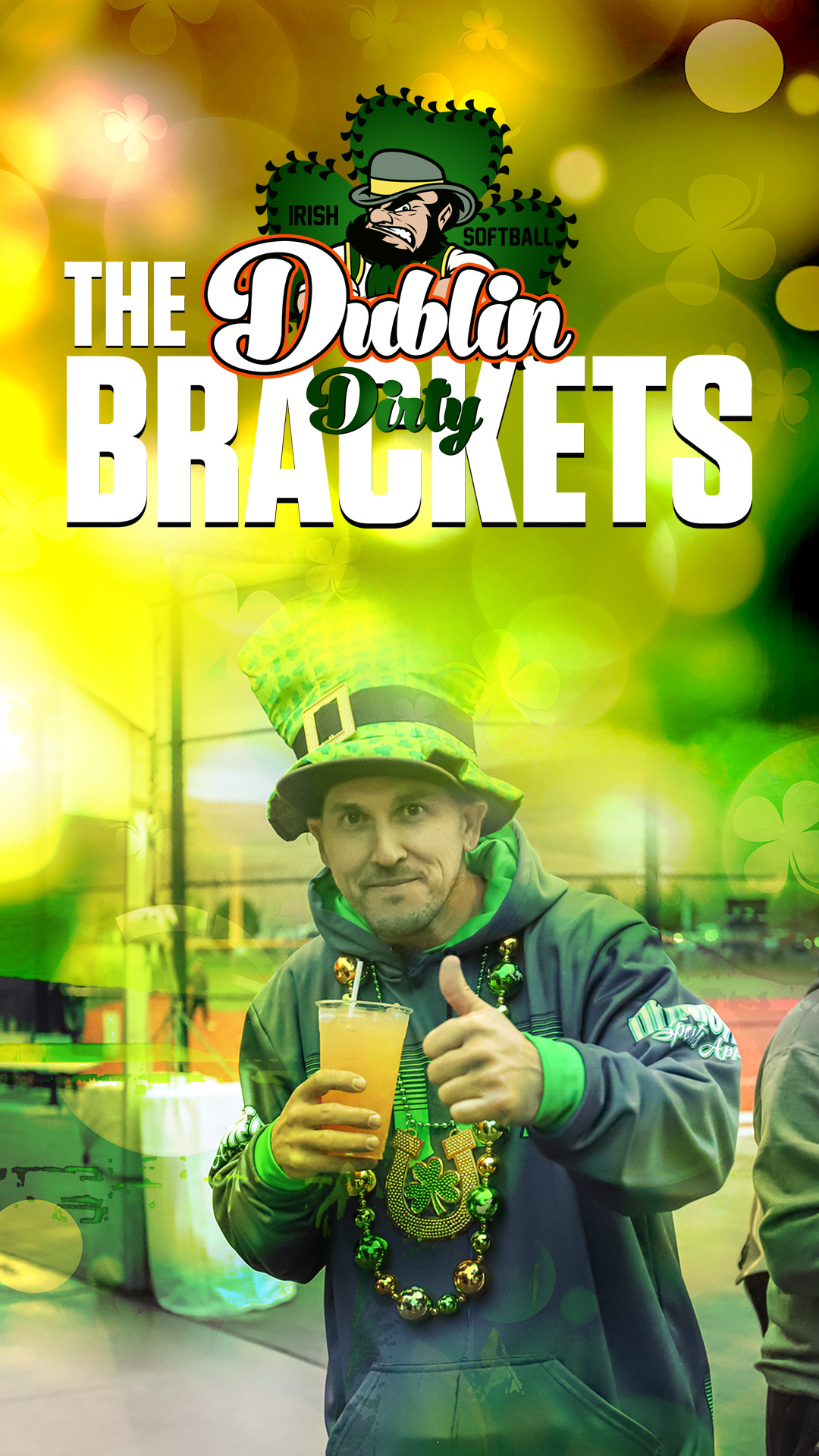 INTRODUCING TWO DUBLIN WEEKENDS!
THE OPEN
MARCH 4 - 5, 2023
HURRY! ON PACE TO SELL OUT
Same Dublin Rules and Atmosphere
No Roster Restrictions
Men's & Coed Divisions
NEW! Women's Division
2 Days
Golden Eagle Regional Park Only
Straight Up 3 Game Guarantee
Limited to 64 Teams
THE MAIN EVENT
MARCH 17 - 19, 2023
SOLD OUT
Waitlist Only
Saint Patrick's Day Celebration Weekend
Opening Night Contests and Party
Limited Roster Restrictions
Men's and Coed Divisions
3 Days
Golden Eagle Regional Park and Shadow Mountain Sports Complex
Gold and Clover Divisions
3 Game Guarantee
All teams will start in the Gold division. Teams that lose two of their first three games will be dropped to a single-elimination Clover division.
Limited to 104 Teams
HARD TO GET IN. LUCKY TO MAKE IT THROUGH.