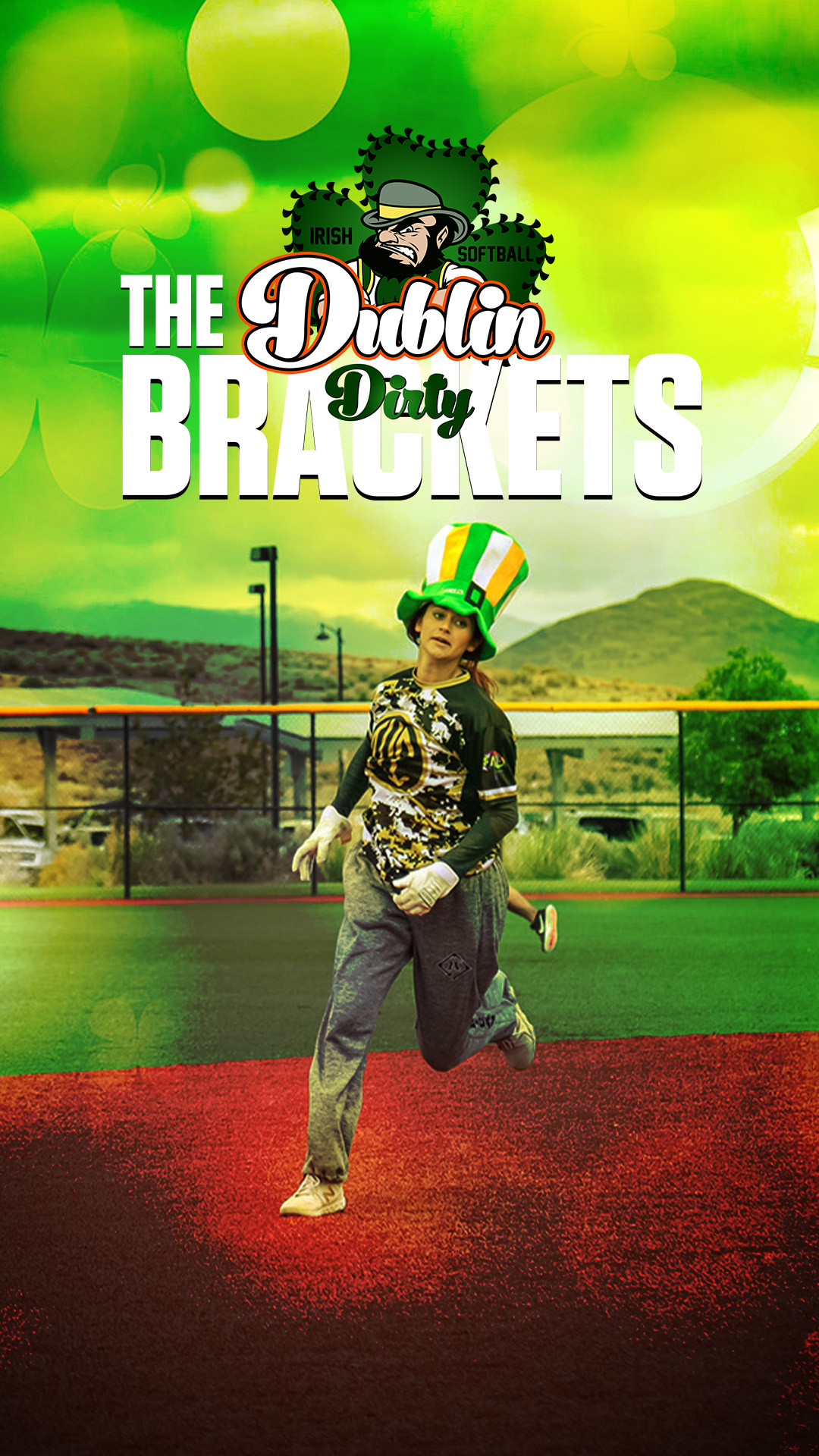 BRACKETS ARE HERE!
START TIMES BELOW
DON'T FORGET YOUR WEEKEND MULLIGAN
Want to save some cash and your games? You can buy mulligans for each game at the park OR you can be strategically lucky and buy a weekend mulligan which will gauarantee you'll have a mulligan to use each game you play.
MAIN EVENT ONLY
LET'S BANG FRIDAY NIGHT

Dublin Dirty officially kicks off Friday night with the Irish shindig of softball. We're packing Golden Eagle with prizes, beer, music, games, and the luck of the Irish!
DUBLIN DERBY
The Irish-themed shingdig includes the Dublin Derby! This isn't your run-of-the-mill backyard homerun showcase. It will take Irish luck, skill, and a damn good pitcher to win this one. For now, the rules are being kept under wraps… but we can tell you this:
   You will get 10 swings
   You will roll dice
   You will have to make choices
   You will score points even if you don't hit it out
   The top eight will face off in a seeded single elimination format to determine your weekend's big fat winner. The Dublin Derby is a $20 flat entry fee. Sign ups are on-site.
 Raising Cane's Dublin Derby
Golden Eagle Regional Park
Friday, March 17th
Derby Starts: 7pm
Championship Playoff Starts: 10pm
GET THERE EARLY, GET THE GOOD STUFF, AND WIN PRIZES

You'll want to get to the shindig early. Get your team checked in, take your swings in the Dublin Derby, score first dibs on the official 2023 Dublin Dirty merch, win prizes, grab fantastic food and drink specials, and get ready to hit the field. We're starting the tournament on Friday night! If you sign up to start at GERP, get your Mad Hatters on and be ready to play.
Luck is the Great Equalizer
Hard to Get in. Get Lucky to Make it Through.