GET LUCKY & JOIN THE WAITLIST! REGISTRATION IS FULL.
GET ON THE WAITLIST & GET LUCKY
The fastest sellout in softball SOLD OUT in under 24 hours. That doesn't mean you can't get lucky.
Get on the waitllist now and chances are good you'll get in! Stuff happens all the time and teams have to drop out. If a team can't make it, and you're next on the list, you're in! The sooner you sign up, the better your chances of playing Irish Softball.
FIRST 104 TEAMS GET IN
First 52 men's and 52 coed get in.
3 Game Guarantee!
There will be Friday night games. Be prepared.
Registration Fee – $445  A Non-Refundable Holding Deposit- $100
In order to reserve a spot, teams either need to pay in full or place a $100 holding deposit. If you pay the holding deposit, the final balance is due at check-in and will be deducted from your team's total registration fee.
NEW! OPEN FORMAT
Lady Luck is basically scraping the old roster restrictions. In 2022, Irish Softball will be the great equalizer.
DON'T FORGET YOUR WEEKEND MULLIGAN
Want to save some cash and your games? You can buy mulligans for each game at the park OR you can be strategically lucky and buy a weekend mulligan which will gauarantee you'll have a mulligan to use each game you play.
Luck is the Great Equalizer
THIS IS THE FASTEST SELLOUT IN SOFTBALL

The first 104 teams get in – first 52 men's and 52 coed. Want to get lucky? You need to register as soon as the clock strikes 8AM on New Year's Day. There are no guarantees on January 2nd.
There will be games Friday night. Be prepared.
UNLIKE ANY TOURNAMENT YOU'LL EVER PLAY IN
This isn't some generic softball tournament. Dublin Dirty is unlike any softball event on the planet, and the atmosphere makes this one of the greatest tournaments you'll ever play in. Seriously. The rules, the Arseway Wheel, the obscene number of giveaways, the green…and NEW! in 2022 we're scraping the old roster restrictions and opening up the format. This is Irish Softball. This is the great equalizer. Let's play ball.
FINALLY WE ARE BACK TO SAINT PATRICK'S DAY WEEKEND!

Saint Patrick's Day is the best day of the year! Can you believe it's been three years since we were together on this great holiday?! COVID forced the cancellation the day before the 2020 dates and 6 reschedules later, we found ourselves back to normal in May of 2021. Yup, the last time we celebrated St. Patricks's Day together was 2019. You know what that means. In 2022, it's time to go big.
Seriously…
It's Saint Patrick's Day and we believe it's the greatest day of the year. The atmosphere makes this one of the greatest softball events you'll ever play in.
We will have an obscene number of giveaways and prizes. Oh, and of course… green green green!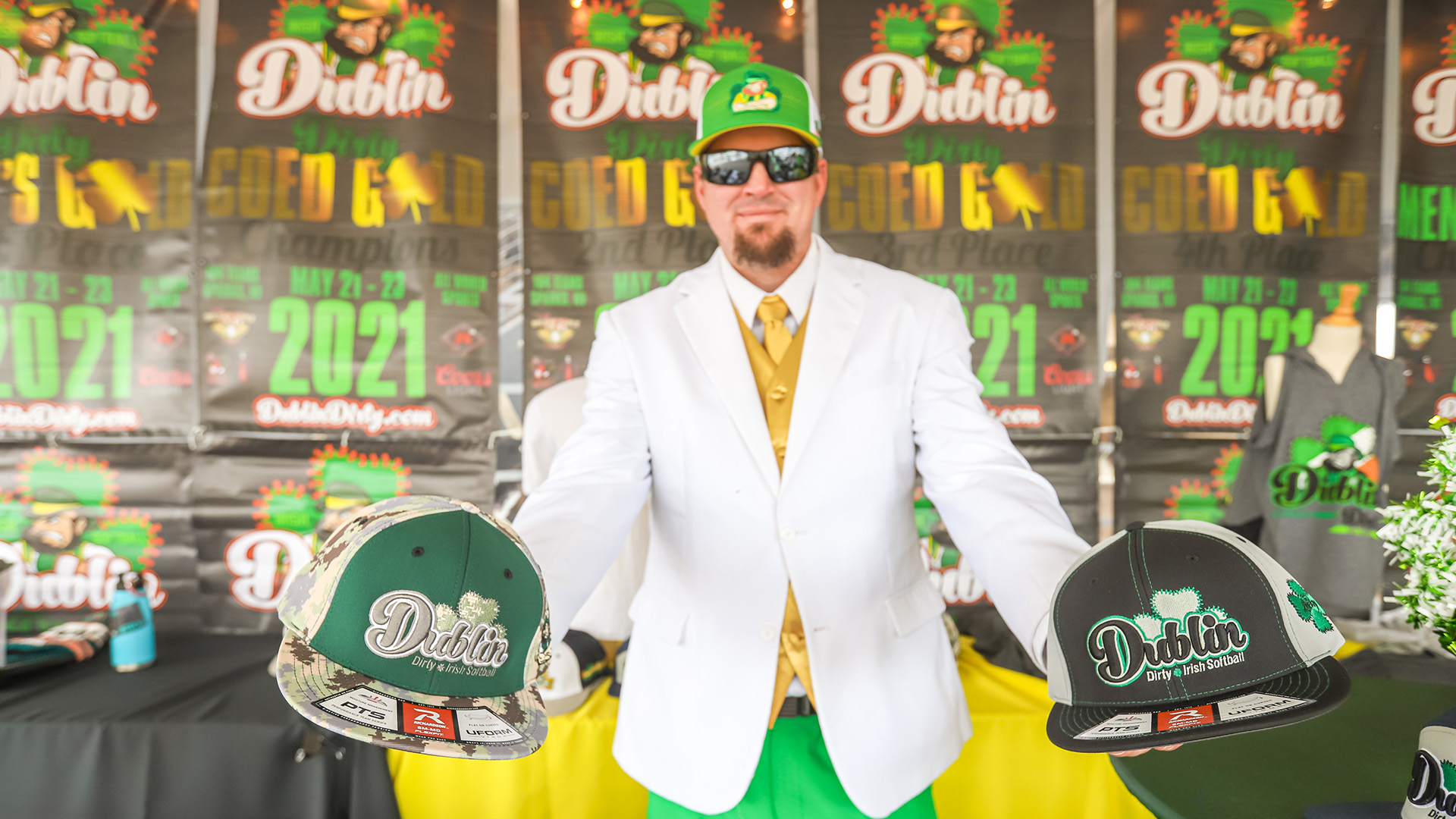 Hard to Get in. Get Lucky to Make it Through.