COUNT DOWN TO REGISTRATION
REGISTRATION OPENS JANUARY 1ST AT 9:00 AM
THIS IS THE FASTEST SELLOUT IN SOFTBALL

The first 104 teams get in – first 52 men's and 52 coed. Want to get lucky? You need to register as soon as the clock strikes 9AM on New Year's Day. There are no guarantees on January 2nd.
There will be games Friday night. Be prepared.
UNLIKE ANY TOURNAMENT YOU'LL EVER PLAY IN
This isn't some generic softball tournament. Dublin Dirty is unlike any softball event on the planet, and the atmosphere makes this one of the greatest tournaments you'll ever play in. Seriously. The rules, the Arseway Wheel, the obscene number of giveaways, the green…and NEW! in 2023 we're scraping the old roster restrictions and opening up the format. This is Irish Softball. This is the great equalizer. Let's play ball.
WE ARE BACK Again on SAINT PATRICK'S DAY WEEKEND!

Saint Patrick's Day is the best day of the year! And in 2023, we are finding more ways to make it even better. We are so excited to share all our changes and upgrades with all of you, so stay tuned for more information coming soon. 
We went big in 2022 and we are not stopping in 2023. Seriously.
It's Saint Patrick's Day and we believe it's the greatest day of the year. The atmosphere makes this one of the greatest softball events you'll ever play in.
We will have an obscene number of giveaways and prizes. Oh, and of course… green green green!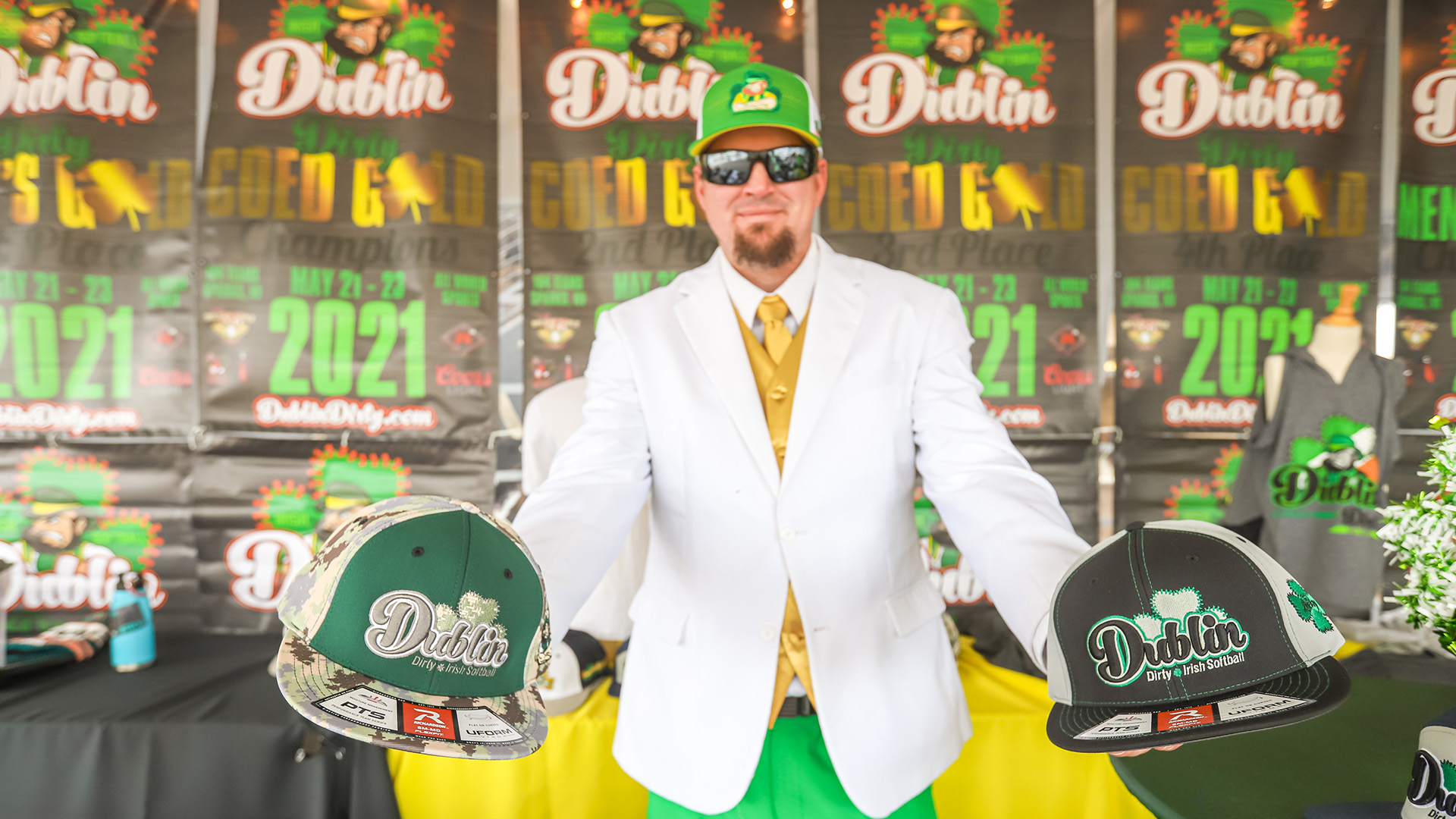 Hard to Get in. Get Lucky to Make it Through.